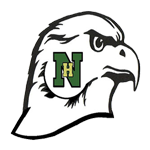 North Harford High School

North Harford High School is focused on challenging and preparing our students for college and career in high demand fields, encouraging learning for a lifetime of success. Located in northern Harford County, the school has been serving this traditionally agricultural community, which has been transformed into a suburban-like community for the past sixty-two years. Our fantastic students and teachers are gathered in a beautiful building which was modernized in 2007, situated on a picturesque campus that is highly conducive to outdoor educational opportunities.

North Harford High School enjoys a rich tradition of academic and cultural excellence. Our students have benefitted through the increase and strengthening of the number of advanced placement courses that have been offered, and through the enriching opportunities that are offered through outstanding performing and visual arts and a variety of clubs and organizations that are available to our students. Our athletic program is diverse in its opportunities, and is consistently successful in county, regional and state competition, having won a number of regional championships in the past several years.