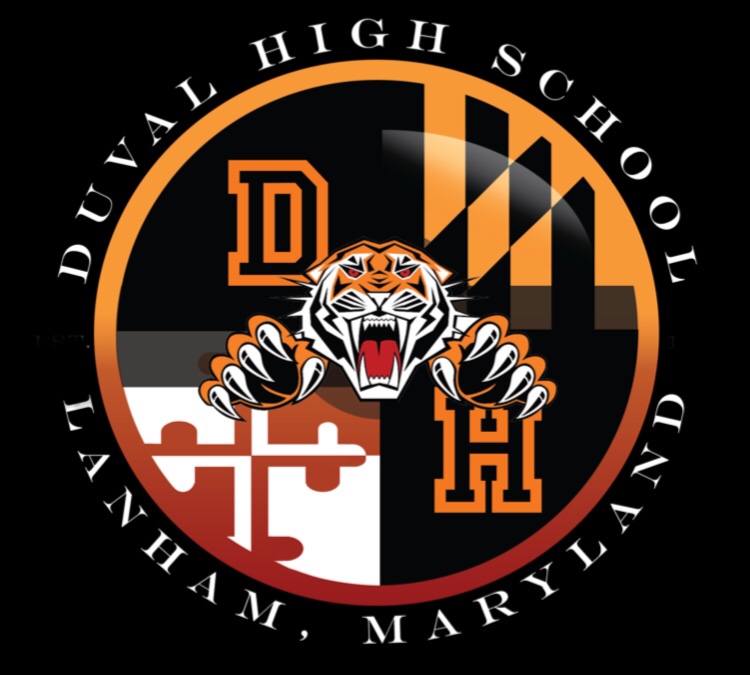 DuVal High School
Go Tigers!
There are several sports offered throughout the year starting with the Fall Sports Season and culminating with Spring Sports that run through May.
The Athletic Department will hold preseason meetings before the start of each season to discuss athletic fees, tryouts and other information.
Check out the Official Duval Athletics Website at www.duvalathletics.com for rosters, schedules and game results. Contact the Athletic Director, Mr. Robert Langway, for more information on a particular sport. 
PLEASE NOTE: If you are a COACH and need to register, please click on this link: https://formreleaf.com/organizations/coaches-personnel-database
If you are a PARENT, please continue the registration below.
Please call Tech Support if you need further assistance @ 1-844-367-6735
Contact Us
Erica Longshore
elongshore717@yahoo.com
Latia Howard
latia.howard@pgcps.org
Rosslyn Burrs
duvalhscheer@gmail.com
David Kosloski
david.kosloski@pgcps.org
Russell Brotz
rsb429@aol.com
Deborah Reid
shwnreid2@gmail.com
Robert Langway
robert.langway@pgcps.org
Jeremey Troutman
jeremey.troutman@pgcps.org
John O'Hara
John.ohara@pgcps.org
Jermaine Davis
jermaine.davis@pgcps.org
Terrence Norris
Terrence.Norris@pgcps.org
Nigel Cross
nigel.cross@pgcps.org
Jesse Holt
jesseholtjr@yahoo.com
Shawn Mitchell
shawn.mitchell@pgcps.org
Dante Marshall
dante.marshall@pgcps.org
Gerard Yavo
gerard.yavo@pgcps.org
Laurie Hunt
lhunt@pgcps.org
Ashley Horn
ashley.horn@pgcps.org
Malka Ostchega
malka.ostchega@pgcpsorg
Follow Us :
Locations
DuVal High School
9880 Good Luck Rd ,Lanham ,MD ,20706